Media Coverage:
Dana Point Harbor Plan Moves Ahead
Apr 7 2021
DEVELOPMENT: $330M PROJECT NEARS CONSTRUCTION
Monday, March 22, 2021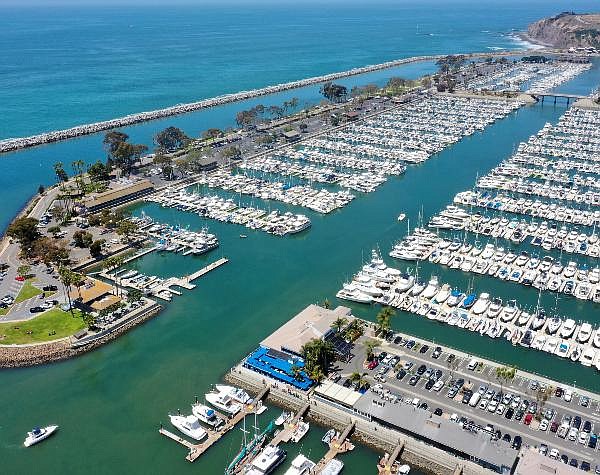 After several years of planning, the development team behind the overhaul of Dana Point Harbor is poised to begin construction soon on the first phases of the $330 million project.
Burnham Ward Properties, R.D. Olson Development and Bellwether Financial Group have been working on their plans since 2017, when the Newport Beach firms were selected to act as master developers for the redevelopment of the nearly 50-year-old harbor.
The redevelopment, more than 20 years in the making, will update and replace the existing facilities at the county-owned harbor over the next five years.
The project is preparing to finally break ground as each firm wins approvals for its respective portion of the project, with Burnham Ward the first to get the green light for its commercial plans.
Bellwether is the latest to move through the entitlement process, recently getting its first approvals from the state Coastal Commission for its plan to renovate the marina and boat storage area of the harbor.
"We have a once-in-a-lifetime opportunity to revitalize this iconic Orange County asset and create a destination for generations to come," said Joe Ueberroth, founder and president of Bellwether.
Commercial Additions 
The three firms—operating as Dana Point Harbor Partners LLC—entered into a public-private partnership deal with the county in 2018 when it signed a 66-year lease to manage the harbor and fund its improvements.
Current facilities include about 80,000 square feet of commercial space, the 136-room Dana Point Marina Inn, 2,409 boat slips, and nearly 4,000 parking spaces, according to county records.
Each firm owns one-third of the property and is required to secure entitlements for its respective plans.
These improvements begin with the construction of a three-story parking structure, led by Burnham Ward, which has overseen redevelopment of Costa Mesa's South Coast Collection and OC Mix, plus the development of Newport Beach's Castaway Commons, among other area retail projects.
Construction on the 2,500-space structure is expected to begin within the next couple months.
The firm was the first of the three to receive approvals for its commercial portion, which includes redeveloping shop and restaurant space totaling nearly 120,000 square feet and will cost about $100 million.
A 9,000-square-foot surfing museum, plus a small amount of office and marina-related retail would also be part of Burnham Ward's portion, which would be on about 29 acres.
Marina 
Bellwether Financial Group said earlier this month that it has secured its Coastal Commission development permit for the marina.
Bellwether is headed by Ueberroth, who has been in the marina business for more than 20 years.
Bellwether-owned entity Bellingham Marine will develop and build the new marina, which will consist of 2,296 boat slips and 388 dry boat-storage spots on about 20.5 acres, while sister company Bellport will oversee operations.
Bellwether added new environmental-focused components to its plan because of discussions with the larger Dana Point community, as well as the Coastal Commission.
The company is partnering with nonprofit organizations such as the YMCA, Big Brothers Big Sisters and Surfrider to introduce a first-of-its-kind environmental justice program that aims to expose nearly 1,000 youths from inland communities each year with ocean education programs, sailing, swimming lessons and other water activities.
Bellwether has also created a plan to mitigate any disturbances to Dana Point Harbor's sea lion population, with biologists tapped to record animal behavior throughout the project.
The company is also focusing on water quality, using fiberglass to construct the new marina as opposed to using treated wood, like lumber.
"The dock system innovation by Bellingham Marine will eliminate all treated wood and includes technology that removes all ferrous metals, ensuring longer dock life, while ridding the environment of those toxic materials," Ueberroth said.
Other distinct plans for the marina include flipping the parking and commercial space, with retail, hotels and public parks on the waterfront.
With the Coastal Commission's green light, Bellwether is now pulling city and county permits with the goal of beginning construction by the end of the year.
Hospitality 
Bob Olson's R.D. Olson Development will add hospitality components, rounding out the major upgrades coming to Dana Point Harbor.
The company, among California's most active hotel developers, will build two new hotels on a 3.5-acre site on Dana Point Harbor Drive, replacing the existing Marina Inn.
A 130-room boutique hotel—the same number of rooms as R.D. Olson's Lido House project in Newport Beach—will be built, along with a 136-room hotel with more affordable rooms, according to county documents.
The brands and operators for the proposed hotels—which would be the third and fourth coastal projects that R.D. Olson has taken up in Orange County the past few years—haven't been disclosed.
A construction timeline is also not yet clear, though the hotels are expected to be built after Burnham Ward's new retail buildings.
The complete harbor revitalization is projected to wrap in 2026.
Upon its completion, Dana Point Harbor will "raise the bar for marinas and coastal developments of the future, with innovative dock technology, a thoughtful approach to public access, environmentally friendly initiatives and waterfront lifestyle amenities and services," Ueberroth said.