Press Release:
R.D. Olson Development Named Developer of the Year by Marriott International
Jun 3 2014
FOR IMMEDIATE RELEASE
Contact: IDEA HALL
Randy Hall | 714-263-8723 | randy@ideahall.com
Megan Barry | 714-263-873 | megan@ideahall.com
Irvine, Calif. – June 03, 2014 – R.D. Olson Development has been awarded two prestigious awards by Marriott International at the hotelier's annual owner's conference. R.D. Olson Development was named Developer of the Year, an award recognizing the company for outstanding accomplishments in the development of hotel projects in high barrier markets. The firm was also recognized with Marriott's Icon Award for excellence in architecture and construction.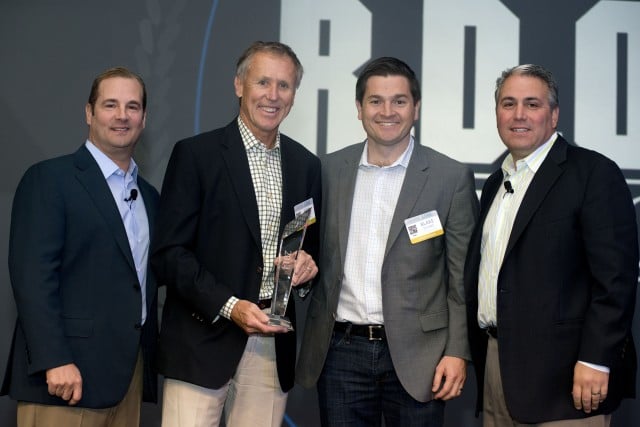 "These awards speak volumes for the dedication and commitment of our entire team," said Bob Olson, President and CEO of R.D. Olson Development. "I couldn't be more proud of the people we have in place at every phase of the development process. We're humbled that Marriott International chose to acknowledge our accomplishments among the many excellent hotel developers nationwide that work with Marriott."
Marriott had high praise for R.D. Olson's steady work during the recession, when hotel development required vision and courage amid a stagnant economy and a soft hotel market. R.D. Olson Development currently has five hotel projects in varying stages of development, including the eight-story Courtyard by Marriott Irvine Spectrum which the firm plans to open in July.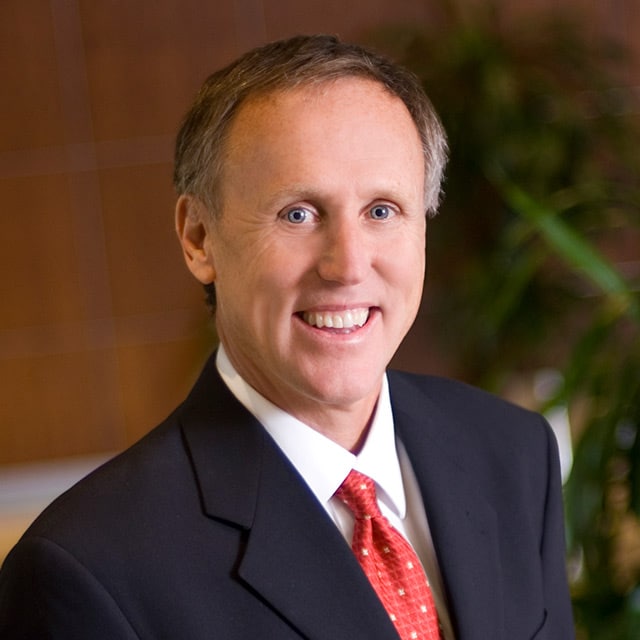 Marriott noted R.D. Olson's ability to develop in difficult locales with regulatory barriers to entry. Olson is the first to have developed a ground up, select service hotel in Hawaii, the Courtyard by Marriott in Maui. The company also successfully secured entitlement rights for a hotel in Santa Barbara, Calif., a community well known for its stringent development approval process. Marriott held special praise for R.D. Olson's willingness and near preference to take on the most challenging of development projects.
"Bob and the R.D. Olson team are some of Marriott's best partners," said Eric Jacobs, Chief Development Officer of North America Select Service and Extended Stay Hotels for Marriott International. "One of Marriott's cultural values is 'success is never final,' and Bob lives this each day by challenging his team and Marriott's to be the best that they can be. It's why we enjoy having him as a partner," added Jacobs.
In honoring R.D. Olson with the Icon Award, Marriott acknowledged the firm's accomplishments across 14 categories, including projects completed and under development, construction quality, adherence to design standards, hotel operations, and the sharing of best practices and industry knowledge.
"From the outset we have enjoyed an outstanding relationship with Marriott," added Olson. "They do such an excellent job of anticipating guest needs and continually reengineering the lodging experience for business and leisure travelers."
The awards come at an expansionary time for both R.D. Olson Development and R.D. Olson Construction, which recently named 20-year R.D. Olson veteran Bill Wilhelm as president. R.D. Olson Construction is projecting a sharp increase in growth, backed by momentum in the hospitality sector and the company's emerging presence in the construction of multi-unit projects and healthcare properties.
R.D. Olson Development began developing hotels in 1997 and has been particularly active over the last three years. The company has completed Courtyard by Marriott hotels in Oceanside and Goleta, Calif. and Maui, Hawaii, the Residence Inn by Marriott in San Juan Capistrano, Calif., and most recently finished the Residence Inn and Fairfield Inn & Suites hotels in Tustin, Calif.
R.D. Olson is about to break ground in a co-development with Pacific Hospitality Group on a 250-room upscale boutique hotel in Huntington Beach, Calif., at the master-planned Pacific City project. Set on a stunning coastal location with sweeping views of the Pacific Ocean, the project is expected to be completed in early 2016.
About R.D. Olson Development
Based in Irvine, Calif., R.D.Olson Development is engaged in the development and repositioning of commercial properties nationwide. A specialist in developing hospitality properties, the firm also develops office, retail, multifamily and recreational projects. Robert Olson founded R.D. Olson Development in 1997 following nearly 20 years as founder and CEO of R.D. Olson Construction. The firm's portfolio of developments may be viewed at www.rdodevelopment.com.
# # #